Ultimate accessory for standing desk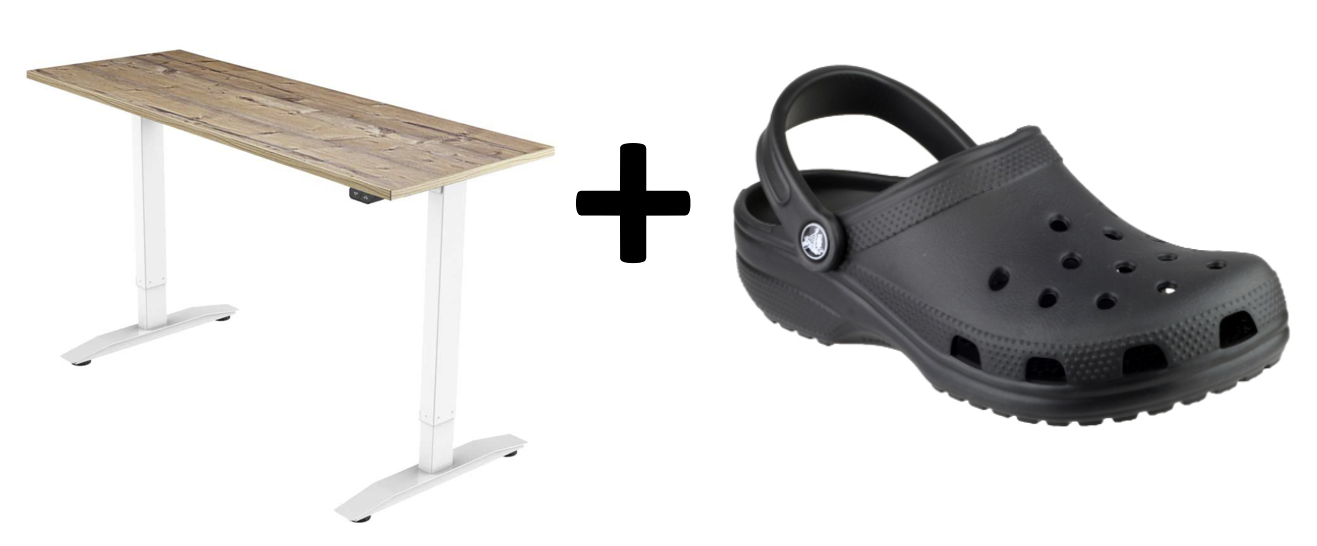 Like many I've been working from home for a while. I use a standing desk and a recent and best accessory purchase is, believe it or not, footware.
These are fugly but they're sooo comfortable! I can stand for longer with this soft footware and its well out of sight of conf call camera 😊. Other bits I'm finding useful for a standing desk setup are:
Cable management spine from desk to floor
Power strip mounted underside of desk. Sockets move up and down with the desk. Plus extra USB chargers
Keyboard video mouse (KVM) switch for sharing the desk and switching between work/home machines
Laptop stand creates deskspace underneath laptop and aligns as a 2nd screen
Super comfortable shoes!

Cable management SIGNUM from IKEA